Financials, Analysis and Data
·
Sweden - HQ Mölndal
Applikationsexpert CRM
Vill du vara med i implementering av vår koncernövergripande CRM-satsning? Då kan du vara Hedin ITs Applikationsexpert för Dynamics CRM!
Hedin Group befinner sig i en föränderlig tid där koncernen fortsätter växa, i Sverige såväl som i Europa. För att kunna bibehålla Hedin Groups starka position på marknaden eftersträvar vi att erbjuda den bästa digitala upplevelsen åt våra kunder, där vi på Hedin IT är en central del i att möjliggöra detta. Nu söker vi en Applikationsexpert för vårt CRM.
Funderar du på vad du kommer att arbeta med i rollen som Applikationsexpert CRM? Låt oss berätta!
I rollen som Applikationsexpert CRM kommer du ansvara för och leda den koncernövergripande implementationen av ett centraliserat Dynamics CRM. Du kommer att identifiera olika verksamheters behov och säljprocesser för att sedan anpassa systemet utifrån behov. I rollen kommer du att få arbeta kombinerat hands-on och strategiskt kring design, utrullning och användarförståelse. I rollen kommer du också att:

Projektleda hela kedjan i kravställning, utveckling och implementering.
Tätt samarbeta med vår Head of CRM och vår Technical Manager för att sätta ramverk och processer.
Fundera som bron mellan verksamhet och Hedin ITs CRM-team.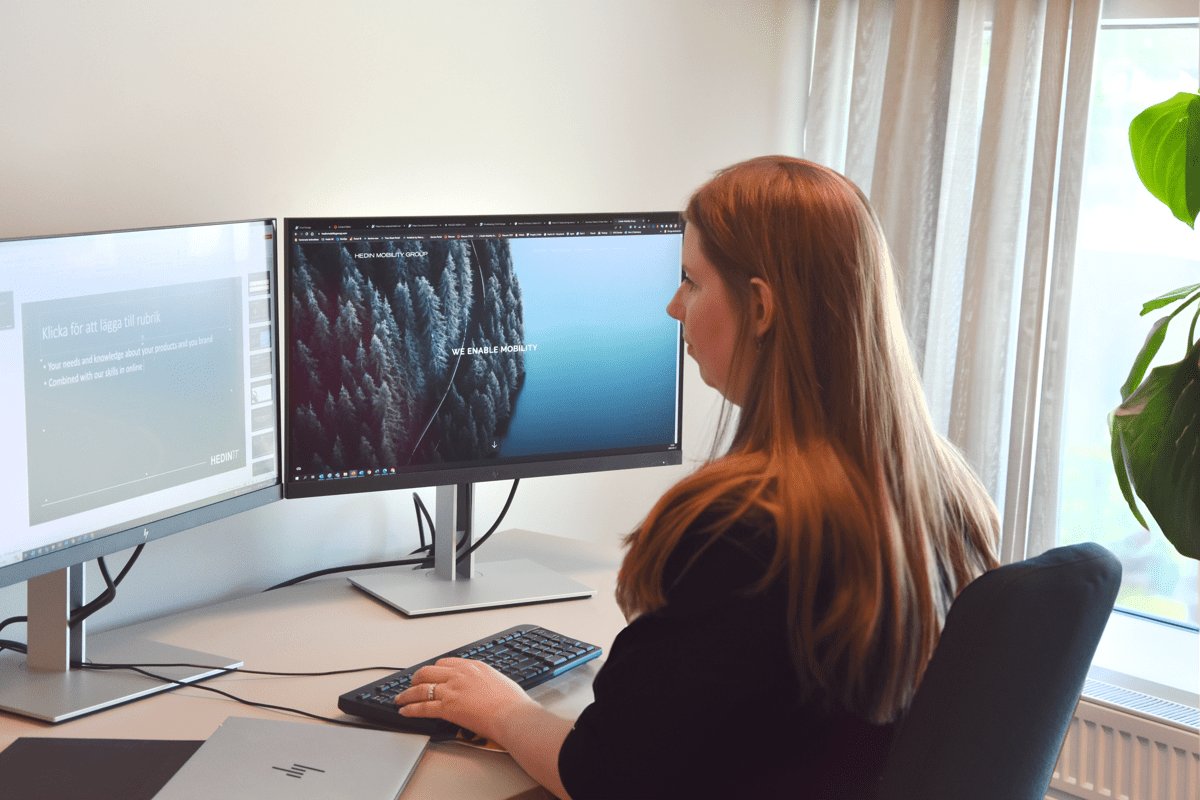 Vem är du?
För att trivas i rollen tror vi att du är självständig, strukturerad och ansvarstagande. Vi ser också att du är kommunikativ och trygg i att fatta egna besluta samt skapa ditt eget nätverk. Du kan uttrycka dig väl på både svenska och engelska i tal och skrift och har en relevant eftergymnasial utbildning.

Vi tror även att du har:

Flera års erfarenhet av CRM-system i likande roller
Några års erfarenhet av just Microsoft Dynamics 365 Sales.
Drivit implementeringar eller uppdateringar av CRM-system där du verkat både strategiskt och hands-on.
Erfarenhet av projektmetodik
Om du även har erfarenhet av andra delar inom Microsoft eller har arbetat i andra internationella bolag ser vi det som ett stort plus.

Om Hedin IT
Hedin IT bildades i 2017 och bistår hela Hedinkoncernen med digitala kompetenser och tjänster. Detta innefattar allt från support och drift till systemutveckling. Tjänsterna levereras till interna verksamheter i Sverige, Norge, Schweiz, Belgien, Nederländerna och Tyskland till bolag såsom Hedin Bil och Bavaria. Koncernen har ca 12 000 anställda och en omsättning på 52 miljarder kronor år 2022. Som en del av Hedin IT är du med och formar hur hela koncernen arbetar med IT.
Är du redo att köra vidare i karriären?
Ansök redan idag! Urval och intervjuer sker löpande. Vid frågor kontakta Gabriella Hagström, gabriella.hagstrom@hedinmobilitygroup.com eller på 0700-82 85 23

Department

Role

Application Expert

Locations
About Hedin IT
Hedin IT supports the entire Hedin Group with digital skills and services, including support and operations, as well as system development. Our services are delivered in several countries, such as Sweden, Germany, Norway, Switzerland, the Netherlands, Belgium, among others.

Financials, Analysis and Data
·
Sweden - HQ Mölndal
Applikationsexpert CRM
Vill du vara med i implementering av vår koncernövergripande CRM-satsning? Då kan du vara Hedin ITs Applikationsexpert för Dynamics CRM!
Loading application form