Projects and Business
·
Sweden - HQ Mölndal
Senior utvecklare .NET/Azure
Söker du en ny utmaning som senior utvecklare med starka kunskaper inom .NET och Azure? Anslut till vårt Fleet-team och bli en del av en spännande resa mot framgång!
Bilbranschen befinner sig i en föränderlig tid där digitaliseringen tagit fart och köpbeteenden förändrats drastiskt. Att köpa en bil idag ska kunna ske snabbt, smidigt och online. För att kunna bibehålla Hedin Groups starka position på marknaden strävar vi efter att erbjuda den bästa digitala upplevelsen åt våra kunder, där vi på Hedin IT blir en central del i att möjliggöra detta. Därför söker vi nu efter en Senior utvecklare med stark kompetens inom .NET och Azure till vårt Fleet-team - som har en väldigt spännande resa framför sig.
Du undrar säkert hur en dag på jobbet ser ut…
… låt oss berätta! Du kommer att ingå i vårt Fleet-team – en dynamisk grupp som driver framtidens företags- och privatleasingplattform! Din uppgift kommer att gå ut på att utveckla avancerade lösningar med fokus på stora datamängder där du kommer att spela en nyckelroll i byggandet av vår nya plattform. Vidare kommer du att vara avgörande för att säkerställa att vårt system fungerar sömlöst och effektivt. Du kommer att vara med och utveckla de digitala lösningarna som gör det möjligt för våra kunder att hantera sin bilpark och leasingbehov på ett smidigt sätt.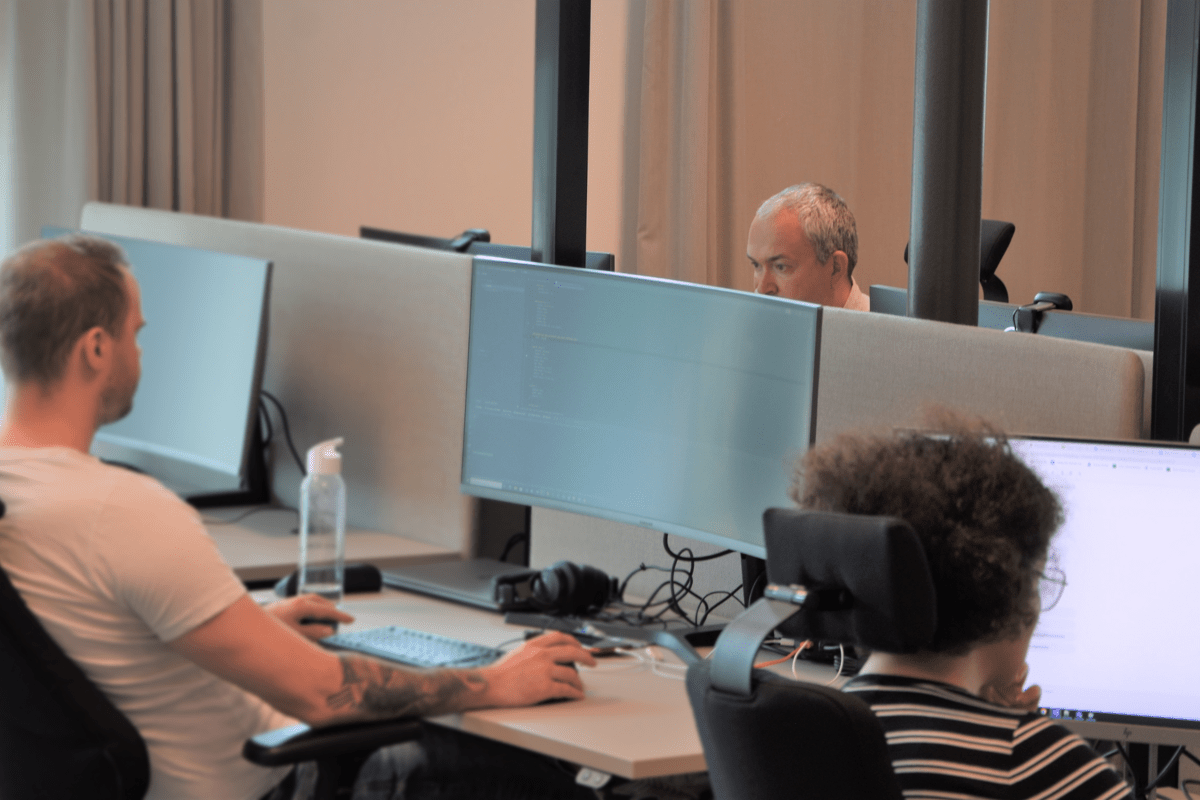 Vem är du?
För att trivas i rollen som Senior Utvecklare i vårt Fleet-team tror vi att du har en god problemlösningsförmåga där du kan identifiera, följa upp och lösa komplexa tekniska utmaningar. Vidare ser vi att du har flerårig arbetslivserfarenhet som utvecklare, kan uttrycka dig väl på svenska och engelska i både tal och skrift samt har:
Djupa kunskaper kring Azure-tjänster, infrastruktur och komponenter, inklusive men inte begränsat till: Azure Functions, Azure Eventhub, Azure IOT och Azure SQL Database
Kompetens inom att hantera och processa stora datamängder med tillhörande köhantering effektivt och skalbart
Erfarenhet av att arbeta i komplexa och omfattande projekt
Har du kunskap inom IoT/telamatik, Azure Kubernetes, DevOps eller CI/CD-pipelines ser vi det som ett stort plus.
Om Hedin IT
Hedin IT bildades i 2017 och bistår hela Hedinkoncernen med digitala kompetenser och tjänster. Detta innefattar allt från support och drift till systemutveckling. Tjänsterna levereras till interna kunder i Sverige, Belgien, Schweiz, Nederländerna och Tyskland m.fl. till bolag såsom Hedin Bil och Bavaria. Koncernen har ca 10 000 anställda och omsatte ca 53 miljarder kronor 2022. Som en del av Hedin IT är du med och formar hur hela koncernen arbetar med IT.
Ansök redan idag!
Intervjuer sker löpande, skicka in din ansökan redan idag! Vid frågor kontakta Aleksandar Radmanovic, aleksandar.radmanovic@hedinit.com
Department

Role

Developer

Locations
About Hedin IT
Hedin IT supports the entire Hedin Group with digital skills and services, including support and operations, as well as system development. Our services are delivered in several countries, such as Sweden, Germany, Norway, Switzerland, the Netherlands, Belgium, among others.

Projects and Business
·
Sweden - HQ Mölndal
Senior utvecklare .NET/Azure
Söker du en ny utmaning som senior utvecklare med starka kunskaper inom .NET och Azure? Anslut till vårt Fleet-team och bli en del av en spännande resa mot framgång!
Loading application form