Projects and Business
·
Sweden - HQ Mölndal
.NET utvecklare
Vill du jobba med nyutveckling av ett av bolagets mest affärskritiska produkt? Sök till .NET-utvecklare hos Hedin IT!
Hedin Group befinner sig i en föränderlig tid där koncernen fortsätter växa, i Sverige såväl som i Europa. För att kunna bibehålla Hedin Groups starka position på marknaden strävar vi efter att erbjuda den bästa digitala upplevelsen åt våra kunder, där vi på Hedin IT är en central del i att möjliggöra detta. Nu söker vi fler utvecklare till ett av våra mest affärskritiska team!
Du undrar säkert vad rollen innebär?
Låt oss berätta! Du kommer bli en del av vårt IMS-team (Importer Management System) som utvecklar ett modernt och webbaserat affärssystem för koncernens importörsverksamhet. Allt i systemet är byggt under 2022 och kommer att vara i en uppbyggnadsfas de närmsta åren. Det finns därför inget gammalt arv som behöver förvaltas utan fokus kommer ligga på nyutveckling med den senaste versionen av både .NET och C# samt att i största möjliga mån utnyttja Azures tjänster och möjligheter.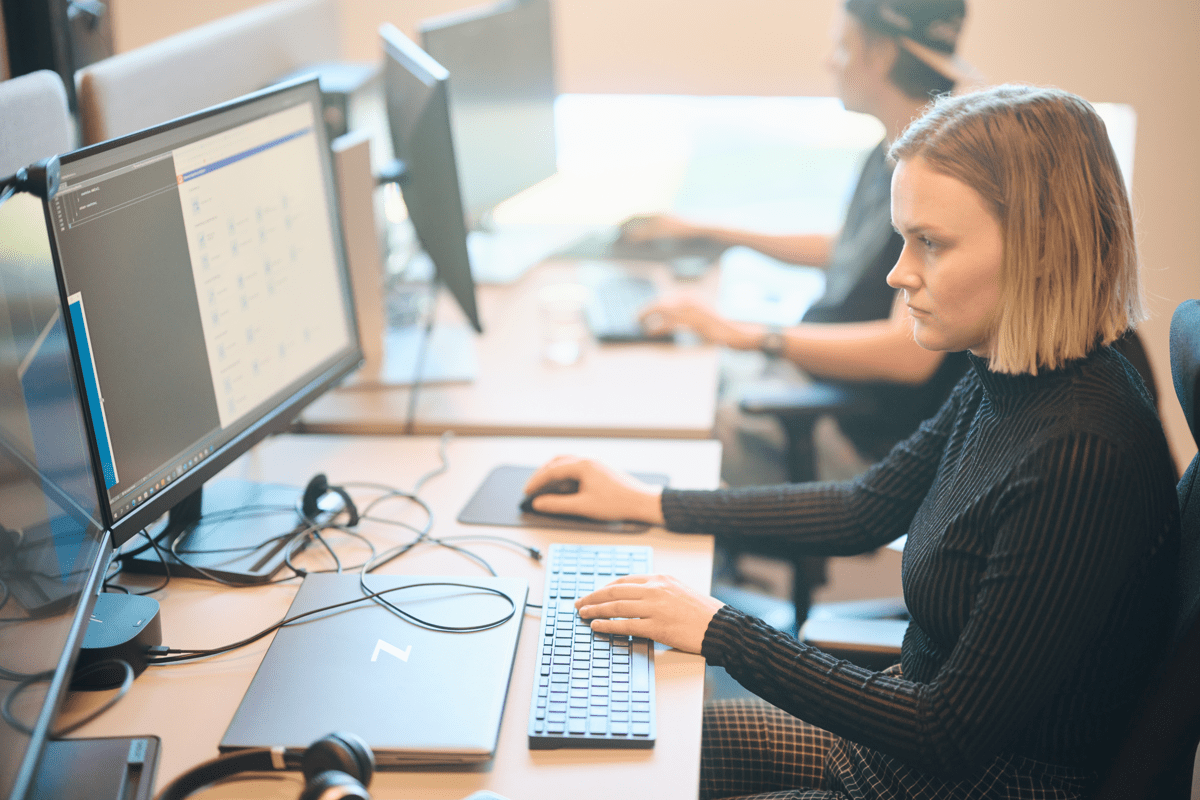 Vem är du?
För att trivas i rollen som .NET-utvecklare i vårt IMS-team tror vi att du har förmågan att se helhetsperspektivet samt är bra på att omprioritera vid behov. Vidare ser vi att du har flerårig arbetslivserfarenhet som utvecklare, kan uttrycka dig väl på svenska och engelska i både tal och skrift samt har erfarenhet av:
C#/.NET
Azure
SQL-databaser
Clean Architecture
Testbar-och domändriven kod
Om du även har erfarenhet av Blazor, Microtjänster, Eventdriven arkitektur, Entity Framework eller IaC, ex. Bicep, ser vi det som ett stort plus.
Om Hedin IT
Hedin IT bildades i 2017 och bistår hela Hedinkoncernen med digitala kompetenser och tjänster. Detta innefattar allt från support och drift till systemutveckling. Tjänsterna levereras till interna verksamheter i Sverige, Norge, Schweiz, Belgien, Nederländerna och Tyskland till bolag såsom Hedin Bil och Bavaria. Koncernen har över 12 000 anställda och en omsättning på över 50 miljarder kronor år 2022. Som en del av Hedin IT är du med och formar hur hela koncernen arbetar med IT.
Är du redo att köra vidare i karriären?
Ansök redan idag! Urval och intervjuer sker löpande. Vid frågor kontakta Gabriella Hagström, gabriella.hagstrom@hedinmobilitygroup.com
Department

Role

Developer

Locations
About Hedin IT
Hedin IT supports the entire Hedin Group with digital skills and services, including support and operations, as well as system development. Our services are delivered in several countries, such as Sweden, Germany, Norway, Switzerland, the Netherlands, Belgium, among others.

Projects and Business
·
Sweden - HQ Mölndal
.NET utvecklare
Vill du jobba med nyutveckling av ett av bolagets mest affärskritiska produkt? Sök till .NET-utvecklare hos Hedin IT!
Loading application form